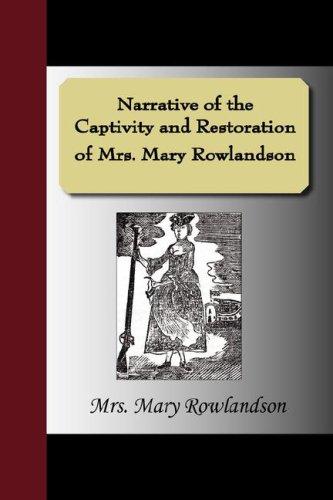 Narrative of the Captivity and Restoration of Mrs. Mary Rowlandson
Description:
Source: http://gutenberg.org
Copyright: This work is in the public domain in the USA only.
The sovereignty and goodness of GOD, together with the faithfulness of his promises displayed, being a narrative of the captivity and restoration of Mrs. Mary Rowlandson, commended by her, to all that desires to know the Lord's doings to, and dealings with her. Especially to her dear children and relations. On the tenth of February 1675, came the Indians with great numbers upon Lancaster: their first coming was about sunrising; hearing the noise of some guns, we looked out; several houses were burning, and the smoke ascending to heaven. There were five persons taken in one house; the father, and the mother and a sucking child, they knocked on the head; the other two they took and carried away alive....