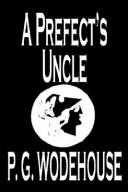 Description:
Source: http://gutenberg.org
Copyright: This work is in the public domain in the USA only.
Marriott walked into the senior day-room, and, finding no one there, hurled his portmanteau down on the table with a bang. The noise brought William into the room. William was attached to Leicester's House, Beckford College, as a mixture of butler and bootboy.