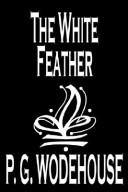 Description:
Source: http://gutenberg.org
Copyright: This work is in the public domain in the USA only.
Kindle edition of Wodehouse's classic humor story with an active table of contents.The story follows a quiet and studious boy, who finds himself facing a street brawl between boys of Wrykyn and those of St. Jude's, their sworn enemies, he slips away to safety to avoid the wrath of his masters. However, his cowardliness is noticed by his fellows, who send him to Coventry. In order to save his reputation, he must train secretly under boxing legend Joe Bevan. Can he overcome the many obstacles in his path, and restore the school's honour in the ring?