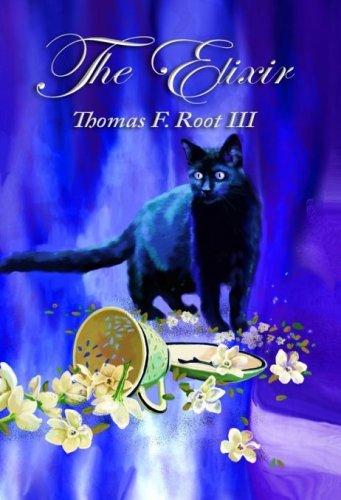 Description:
Source: http://gutenberg.org
Copyright: This work is in the public domain in the USA only.
Georg Ebers (1837-1898) was a historian and Egyptologist who wrote some of the most vivid historical novels of his time. His classic romances set in Ancient Egypt, Greece, Rome, the Holy Land and Medieval Europe have entertained and informed generations of readers.The Elixir is set in Germany in the Middle Ages.An excerpt from The Elixir:Every Leipziger knows well the tall gabled house in the Katherinenstrasse which I have in mind. It stands not far from the Market Place, and is particularly dear to the writer of this true story because it has been in the possession of his family for a long time. Many curious things have happened there worthy of being rescued from oblivion, and though my relatives would now like to relieve me of this task, because I have found it necessary to point out to certain ingenuous ones among them the truth which they were endeavoring to conceal, I rejoice that I have sufficient leisure to chronicle for future generations of Ueberhells the wonderful life and doings of their progenitor as I learned them from my grandmother and other good people.So here, then, begins my story.Of old, the aforementioned house was known as "The Three Kings," but in no otherwise was it distinguished from its neighbours in the street save through the sign of the Court apothecary on the ground floor; this hung over the arched doorway, and gay with bright colour and gilding represented the three patron Saints of the craft: Caspar, Melchior, and Balthasar.This house in the Katherinenstrasse continued to be called "The Three Kings," although, soon after the death of old Caspar Ueberhell, the sign was removed, and the shop closed. And many things happened to it and the house which ran counter to the usual course of events and the wishes of the worthy burghers.Gossip there had been in plenty even during the lifetime of the old Court apothecary whose only son Melchior had left his father's house and Leipsic not merely to spend a few years in Prague, or Paris or Italy like any other son of well-to-do parents who wished to perfect himself in his studies, but, as it would seem, for good and all.Both as school-boy and student Melchior had been one of the most gifted and most brilliant, and many a father, whose son took a wicked delight in wanton and graceless escapades, had with secret envy congratulated old Ueberhell on having such an exceptionally talented, industrious and obedient treasure of a son and heir. But later not one of these men would have exchanged his heedless scrapegrace of a boy for the much bepraised paragon of the Court apothecary, since, after all, a bad son is better than none at all.