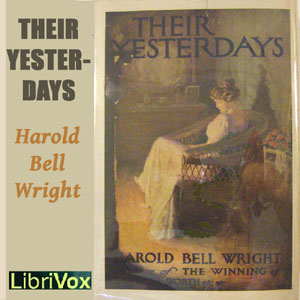 Famous Affinities of History: The Romance of Devotion. Vol 1-4, Complete
Description:
Source: http://gutenberg.org
Copyright: This work is in the public domain in the USA only.
The story of Antony and Cleopatra -- Abélard and Héloïse -- Queen Elizabeth and the Earl of Leicester -- Mary Queen of Scots and Lord Bothwell -- Queen Christina of Sweden and the Marquis Monaldeschi -- King Charles II and Nell Gwyn -- Maurice of Saxony and Adrienne Lecouvreur -- The story of Prince Charles Edward Stuart -- The Empress Catharine and Prince Potemkin -- Marie Antoinette and Count Fersen -- The story of Aaron Burr -- George IV and Mrs. Fitzherbert -- Charlotte Corday and Adam Lux -- Napoleon and Marie Walewska -- The story of Pauline Bonaparte -- The story of the Empress Marie Louise and Count Neipperg -- The wives of General Houston -- Lola Montez and King Ludwig of Bavaria -- Léon Gambetta and Léonie Léon -- Lady Blessington and Count D'Orsay -- Byron and the Countess Guiccioli -- The story of Mme. De Staël -- The story of Karl Marx -- Ferdinand Lassalle and Hélène Von Donniges -- The story of Rachel -- Dean Swift and the two Esthers -- Percy Bysshe Shelley and Mary Godwin -- The story of the Carlyles -- The story of George Sand -- The mystery of Charles Dickens -- Honoré de Balzac and Evelina Hanska -- Charles Reade and Laura Seymour.
This book (hardcover) is part of the TREDITION CLASSICS. It contains classical literature works from over two thousand years. Most of these titles have been out of print and off the bookstore shelves for decades. The book series is intended to preserve the cultural legacy and to promote the timeless works of classical literature. Readers of a TREDITION CLASSICS book support the mission to save many of the amazing works of world literature from oblivion. With this series, tredition intends to make thousands of international literature classics available in printed format again - worldwide.